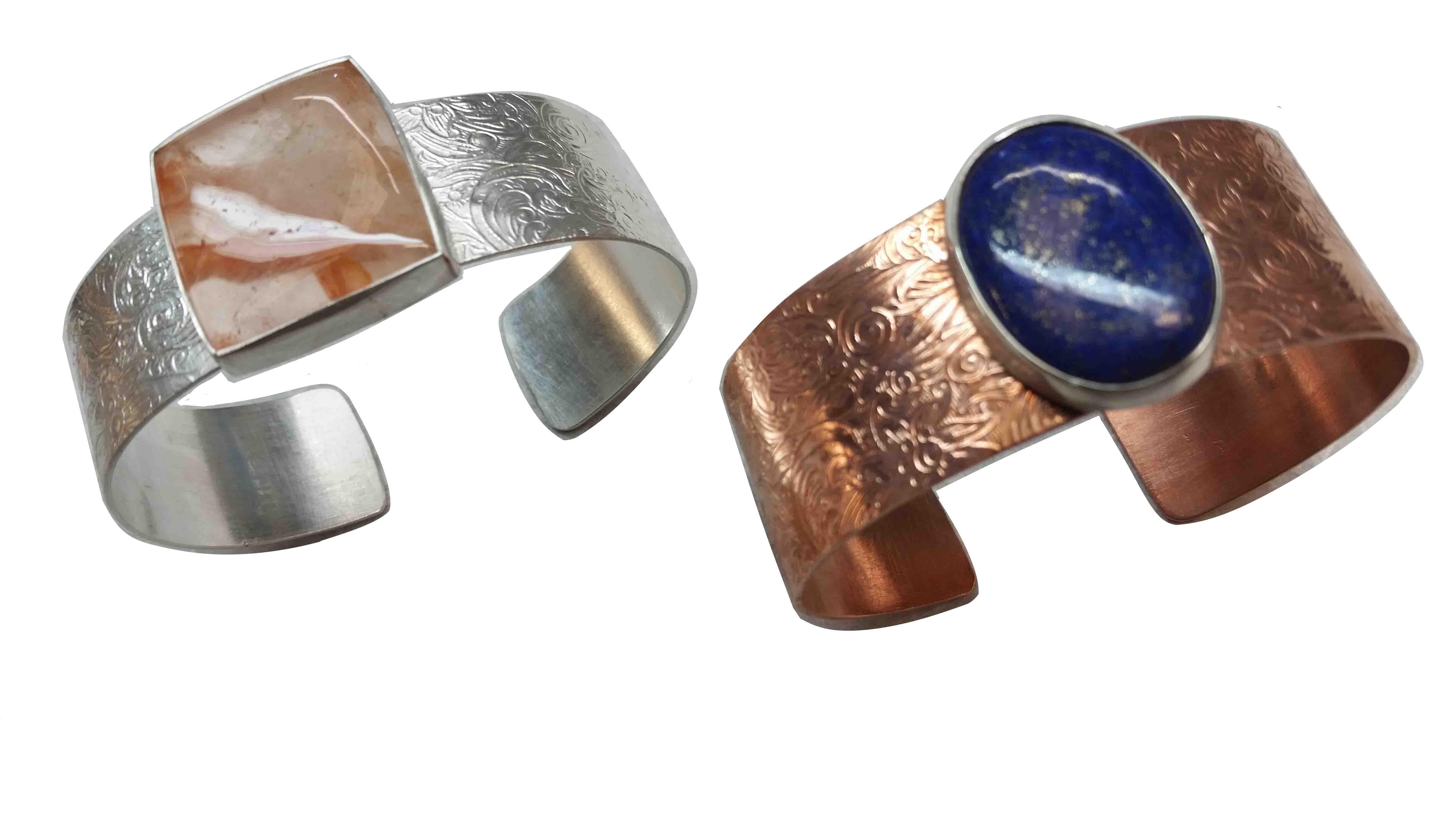 Beginner's Jewelry Making Class Part 2
This Beginner Jewelry Making Class offers 2 projects where you will learn classic metal techniques and apply them in the creation of your own unique jewelry pieces. The first project is a handmade bezel set gemstone featured on a ring. The second project is a roller printed cuff bracelet with a handmade setting. All tools and instruction are in included in the cost of tuition.

Student Supply List:
6″ of 26 gauge 6mm fine silver bezel wire (Rio Grande #10178 ¼ " x .016" )
2″ x 2″ 22 gauge sterling silver sheet for base of setting (Rio Grande #100397) *depending on the size of the gemstone, the size of the silver sheet must be large enough to cover the bottom of the stone with a 1/8″ border*
2 cabochon cut gemstones, round or oval in outer shape, no smaller than ¾" (Available at Rio Grande)
3″ 5mm 18 gauge rectangular sterling silver wire (Rio Grande #100552)
7″ x ½" 18 guage sterling silver sheet metal (Rio Grande #100557 13mm x 2mm) *Students can opt to work in 18 guage copper or brass which is supplied by Main Line Art Center.